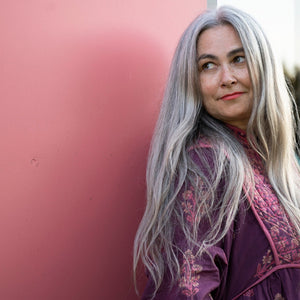 Are you a product creator? Does your products truly capture the essence of your brand? Do your products connect with your customers? Do you have a plan for developing your product line to bring longevity to your brand?
Daytime or evening sessions available on request to suit your busy schedule.

Through her heart felt view as an experienced buyer with over 4 decades of retail and design experience Ashlyn will critique your product range.
Who this is for:-
Anyone who wants an honest opinion in preparation for a selling season or brand launch. Or anyone who wants to refresh their brand with some insider knowledge. Especially beneficial for creators and brand owners working on their own.
What you should bring:-
Prepare as if you were going to a buying appointment. Bring samples of your products, line sheets and prices lists. Don't worry if you don't have all of these things - Ashlyn will get you up to speed.
What to expect:-
A honest and constructive critique of your products including your packaging and any other assets you have (pack shots, product photography, brochures etc).
Suggestions and feedback on range building so that you have a complete offer.
Discussion around future product development and keeping the brand fresh and exciting.

Feedback on your presentation and pricing.
Different approaches to contacting buyers.

What else is on offer:-
Through her work as a stylist and art director Ashlyn can provide a complete on creative brand imagery service.
Choose your session:-
30 minute Fast Track Honesty Session
60 minute Dwell Time Honesty Session.
90 minute Deep Dive Honesty Session
60 minute Progress Honesty Session
To book a Dwell Time or Deep Dive and Progress Series please book in your first session and we will be in touch to find a suitable date for the follow up taking the package price into account.
...
"The nonconformist mum", The Guardian
Through her own work as a buyer for her award winning independent store Ashlyn has first hand experience of seeing brands come and go. An expert eye and feel for cool hunting new brands Ashlyn helped to shape the UK independent Kidswear market. Her latest venture Bless Stories has the same unique touch that has quickly become an acclaimed destination store for a tribe of soul seekers and conscious shoppers.
Ashlyn has over 30 years of experience of running her own businesses her own way . In the 80's she ran a post punk jewellery label from a stall in Camden Market that sold to the best boutiques and department stores around the world. In the 90's she was the creative head of footwear for cult British brand Red or Dead. In the 00's she founded Olive Loves Alfie the award winning children's lifestyle store. Today she brings her story and experience to life in her latest venture Bless Stories.

Ashlyn has written 2 best selling interior books, curated and produced a series of events for Olive Loves Alfie, she runs a unique East London location where she styles and produces shoots for independent brands and performing artists as well as hosting leading brands, music videos and film. She was a collaborator of site specific circus event Don't Expect me To Be Sane developed for performance in her East London warehouse. She hosts and curates a series of events for Bless and creates bespoke and intimate events for a growing number of clients.

Ashlyn is a renowned stylist and art director www.ashlyngibson.co.uk