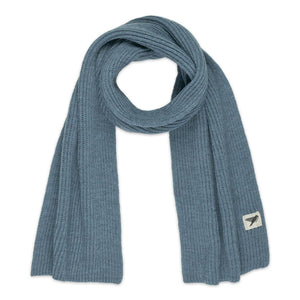 Size guide Support our endangered birds with this Merino wool scarf. This scarf is made in Britain and the colour was chosen to represent the endangered birds on the UK's red list. The scarf is finished with an organic cotton Red Bird label.
10% of sales from this product go to Wildcard, a grassroots environmental conservation organization focusing on rewilding Britain.
100% merino wool Size 180cm long x 25cm wide
Soft rib knit
Organic cotton red bird label
Handwash only and dry flat
One Size fits all.
This scarf is made in Britain by craftsmen using traditional methods and merino wool yarns of the highest standard.
The merino wool is coloured using azo and chlorine-free clothing dye, in accordance with Õko-Tex Standard 100 and ISO 17050-1.