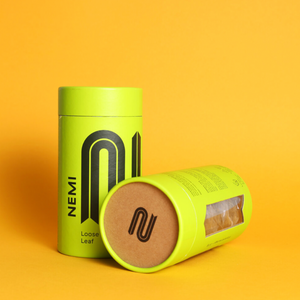 Sencha is a delicate steamed green tea with a mild taste and attractive softness that sets it apart from the more commonly-seen roasted green teas. We source our teas from the hills of Zhejiang province in the east of China where the August heat and hillside mists create an ideal tea-growing environment. 
Brewing instructions
Place a tea spoon OR a tea bag into a tea cup, brew for 3-4 minutes in 90° water according to your preferred strength. Serve black or add milk and sugar according to taste.
Ingredients
Green sencha.
Packaging
125g loose-leaf. The container is made of card paper, window material is recycled plastic and the tube itself can be upcycled into storage.