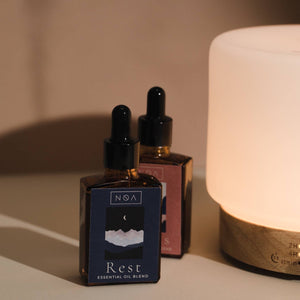 Choose an essential oil blend to change your mood and environment.
The calming, earthy and herbaceous Rest blend induces calm making it perfect for evenings and bedtime.
Lavender and Eucalyptus
30ml a presented in a luxury amber glass apothecary bottles with dropper lid.
Artwork in collaboration with a local artist called Jade (JCW creative)
For use with a diffuser and not for direct skin contact.