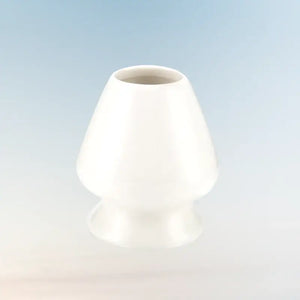 The holder is designed to maintain the shape of the delicate bamboo prongs, a whisk holder (naoshi) increases the life of your whisk. Make it an essential component of your matcha ritual and place your cleaned whisk on it after preparing your matcha. Pair it alongside our scoop, whisk, and bowl to complete your ritual!
Glazed ceramic whisk holder.
Dishwasher safe.
Sizing: 65mm x 65mm x 8mm (+/-) Plastic free packaging.