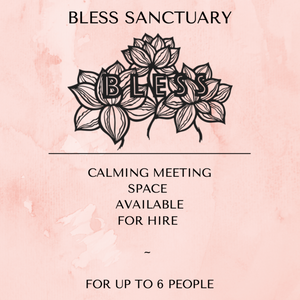 Are you looking for a nurturing and calming space to hold a regular or one off meeting?
The Bless Sanctuary in the basement of Bless in Stoke Newington is available.
Decorated with natural materials and warm lighting the space has a stream of sunshine on sunny days and an electric wood burning stove for colder days.
Prices range from £20 per hour.
Depending on prior bookings the space is available during opening hours 7 days a week from 10-6.
Please email with details of your meeting and number of people.
The space includes use of :-
2 easy chairs, low round wooden table, additional stools to set another 4 people, kettle, running water, coffee cups, electric wood burning stove, wifi and WC.
We are here to support positive and ethical endeavours.
We reserve the right to refuse to take a booking if the enquiry is not aligned to our core values.