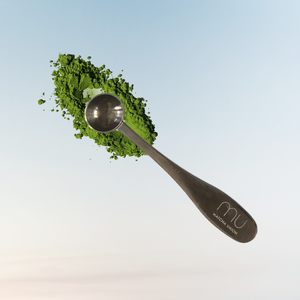 Scoop the right amount of matcha, every time!  Our matcha serving scoop measures ½ tsp of matcha powder. It comes in a silver colour with the mu logo on the handle and is made using stainless steel. Details:
The scoop is 12.5cm long and the handle width is 1.8cm. 
2.5ml. Dishwasher safe.