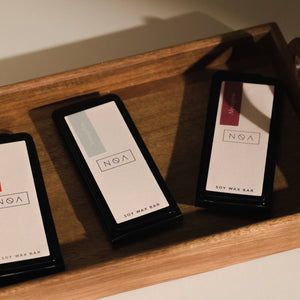 Highly scented, long lasting soy wax bars for use with a diffuser.
Presented in a high gloss black clamshells with 10 cubes of wax per bar.
Tranquility; A peaceful, calm state without noise or worry.
Blend – Neroli and May Chang. *Essential Oil Blend
Zesty, Uplifting, Floral.
soy wax, vegan and cruelty-free fragrances and are hand poured in the UK

 10 cubes of wax per bar

each bar has a use time of 50-60 hours.