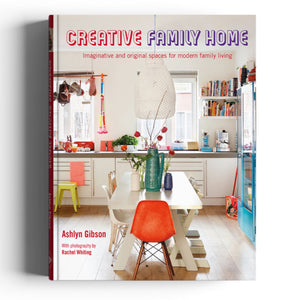 Award winning family interior style book Creative Family Home was written, styled and conceived by Bless founder Ashlyn Gibson. The best selling book explores and celebrates imaginative and original spaces for modern family living.  This is the perfect book for a new family, a family moving into a new home or for parents who are looking for inspiration for their home.
The brand new edition is being republished 14 March 2023.
On a 2 for 1 special offer each copy will be sent with a copy of Ashlyn's second book Creative Children's Spaces.
Forward order for publication in March 2023.